Solutions360 Every Corner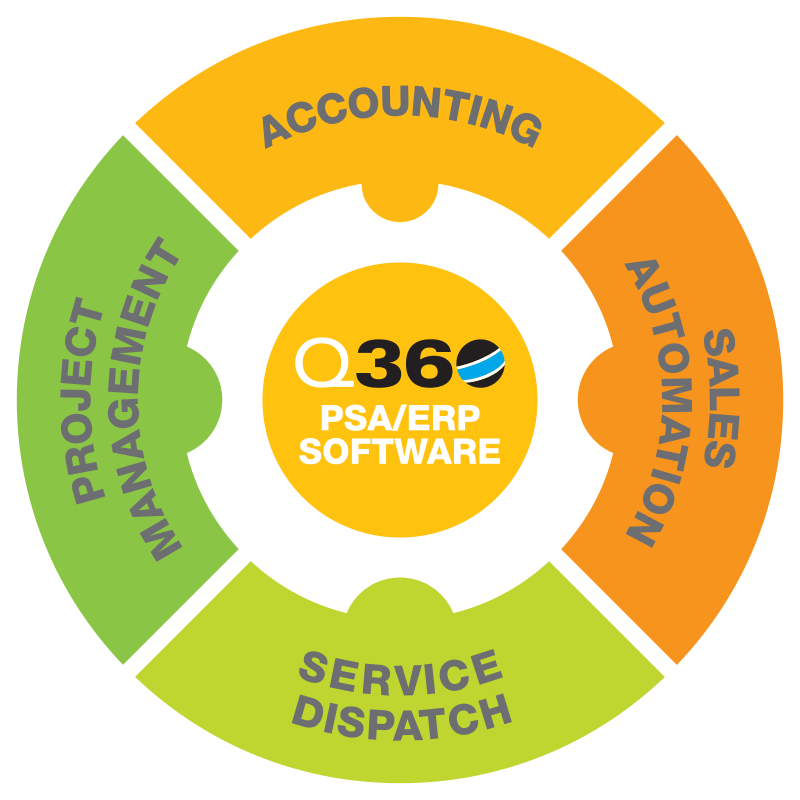 Solutions360 started as a Custom software company. Twenty years ago, we identified a market that we served well and decided to shift our focus away from general business solutions to exclusively focusing on the Systems Integration industry. We concentrated our development efforts into creating a software solution to best suit the needs of businesses within this industry. This market deals with unique obstacles that are quite challenging.
The market was poorly served by existing ERP (Enterprise Resource Planning) systems that often had to expensively customize their offering at an incredible expense and loss of time and effort.. Through industry experience our executive team worked with key clients to provide a tailored solution that served the industry well. . Our purpose-built solution lends itself to fit several specific industries such as: Fire Protection, Audio Visual, Security, HVAC, and Life Safety to name a few. All these industries have similar business models and encounter the same set of issues utilizing general ERP/PSA systems.
Solutions360 fit seamlessly right out of the box to help all Systems integrators realize their profit potential, cut down on duplicate data entry and most importantly, it transformed the way our customers ran their businesses more efficiently. Each of our customers we able to better manage their backlog, accurately forecast cashflow f and business executives were able to plan their business more effectively by having Realtime data at their fingertips on ONE unified system. No more disconnected workflows, no more external accounting systems, no more surprises at the end of the month.
Introducing Solutions360, the leading provider of Professional Services Automation software for ALL integrators. Our software platform Q360™ is a tightly integrated system that handles all aspects of an Integration company's business from sales and proposals through to service and dispatch to invoicing and full accounting. Integrated data means immediate access to reporting and relational information that can drive profitability into > project management and efficiency into business processes. Q360 creates One View of the Business™ for customers. 
With more than 30 years of experience we provide proven solutions to help our customers run profitable and productive businesses.
Don't just take our word for it, here is what industry leaders from every corner of the integration market have to say.
Having our managers comfortable using the new system is only part of the journey. A more important milestone is when they learn what the new information is telling them. We appreciate that our new system allows us to do things faster, slicker, and with better information. The true value, however, is when the managers are making better decisions because they fully comprehend what the new information is telling them. Our managers' new abilities translate into decisions that reduce cost, increase revenues, and enhance margins.
It was desirable to work with a vendor that could understand us quickly. We interviewed other vendors that knew a lot about their software, but not how to apply it to our industry or our business. Solutions360 already understood what we needed.